Lions, Dragons, Giants and Sharks 8 Nights with Rodney Fox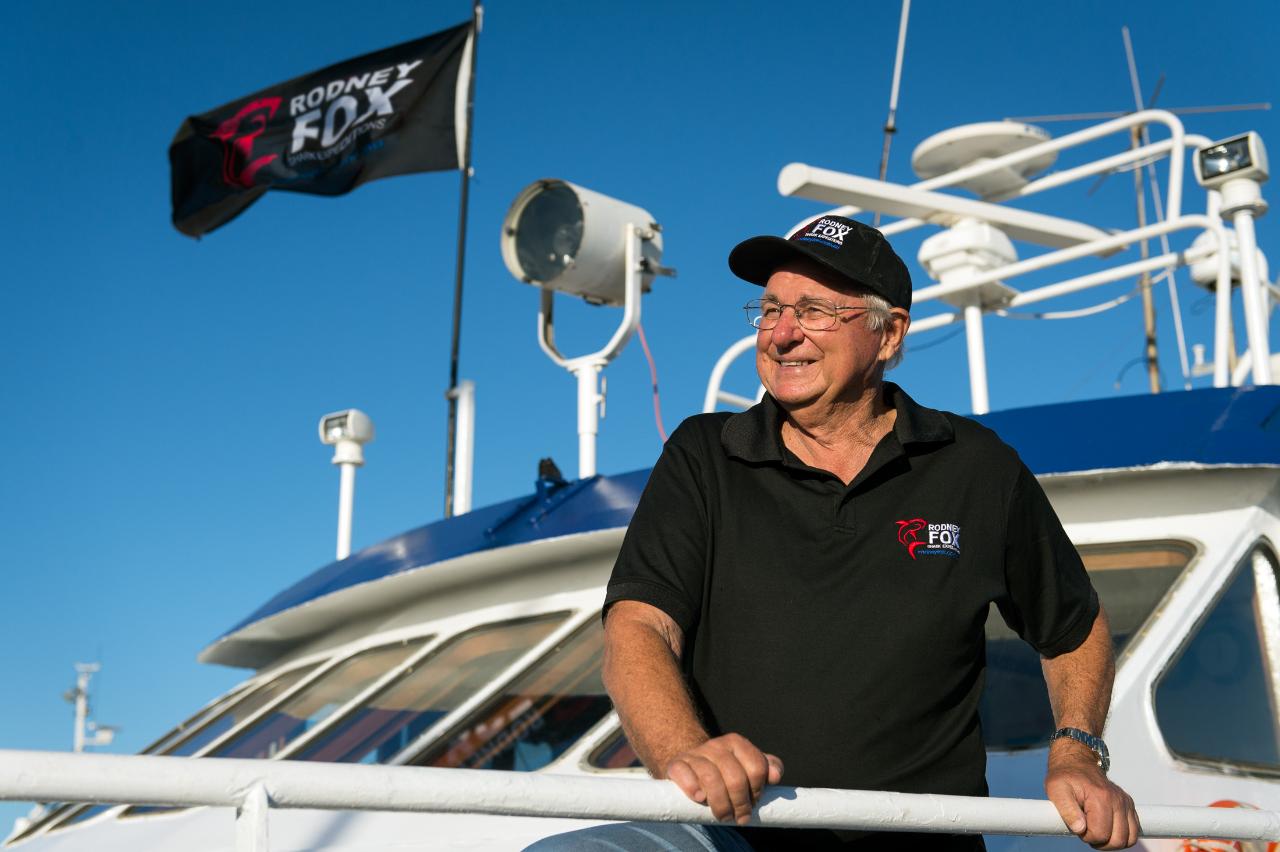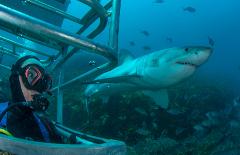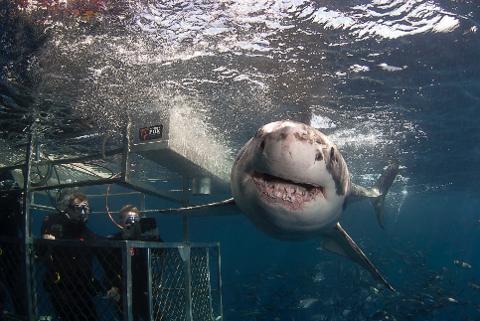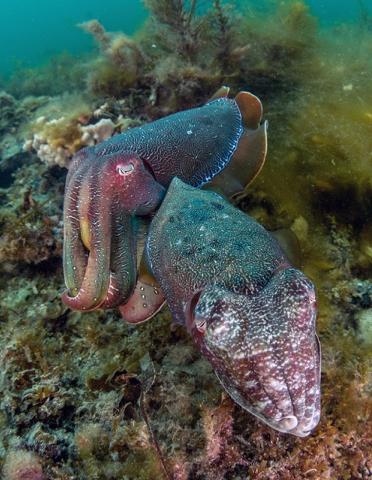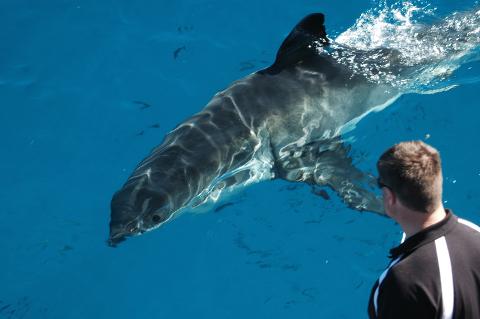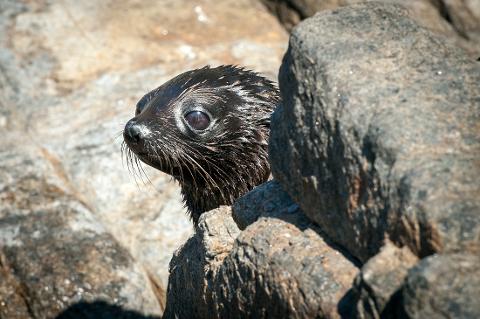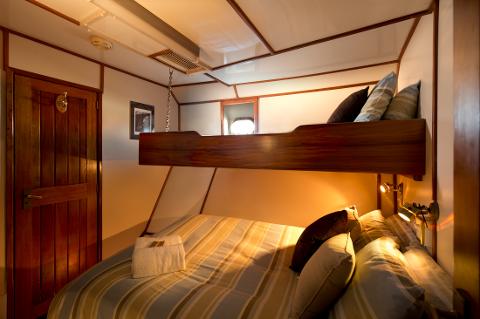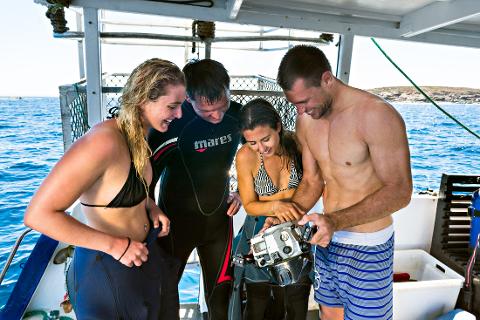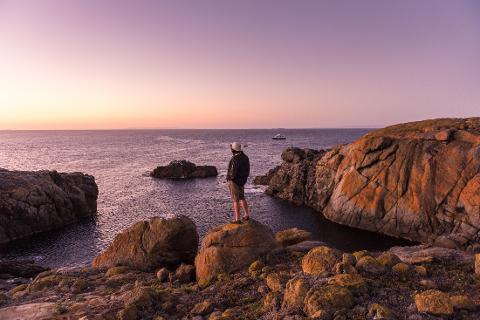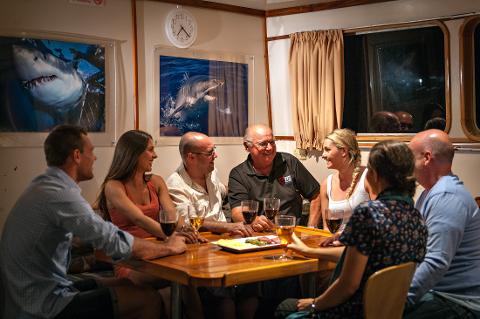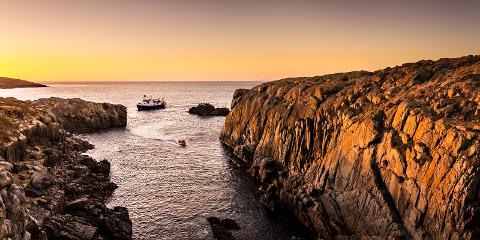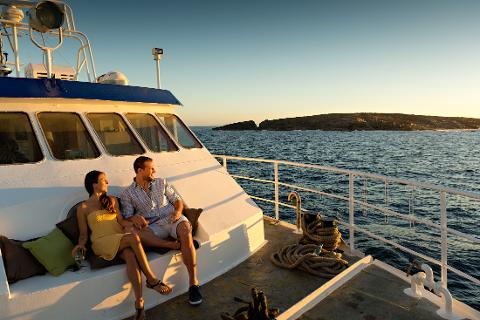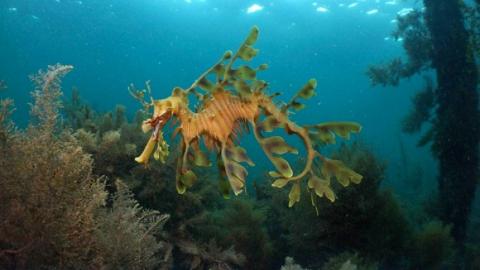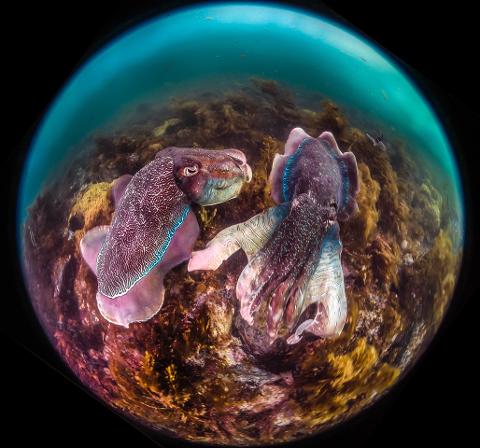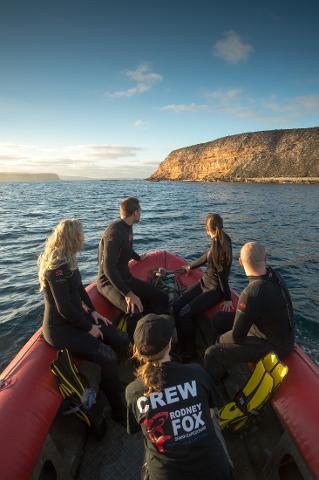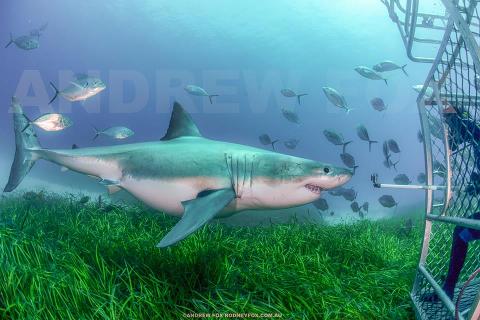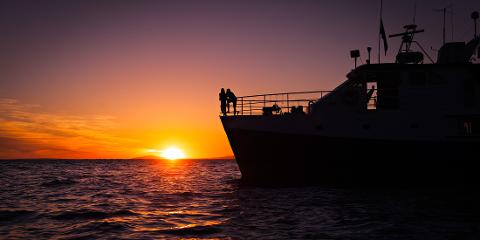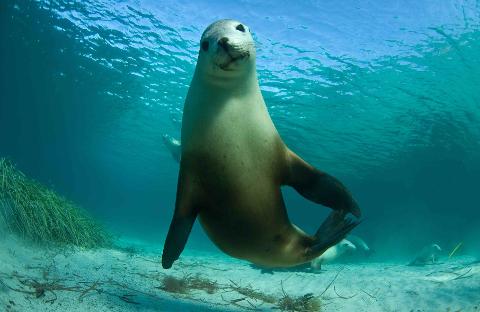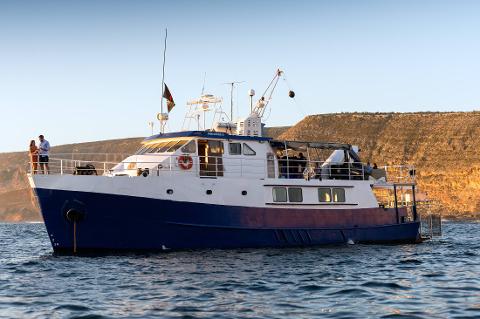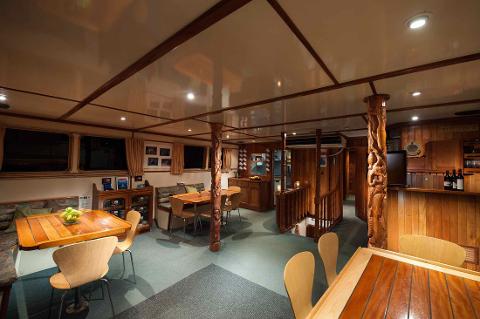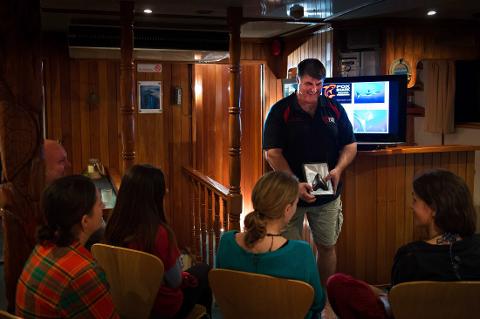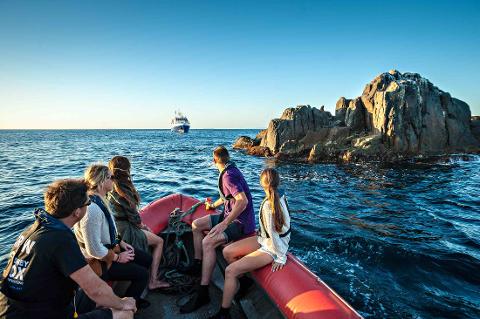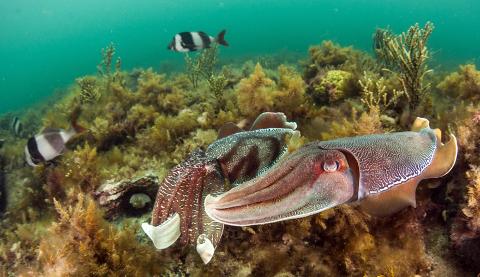 Duration: 9 Days (approx.)
Product code: TOUR-LIONS8NIGHTS
Rodney Fox is the man who, perhaps more than any other person, has introduced the real great white shark to the world. Rodney is the worlds most famous shark attack survivor, inventor of the shark cage, documentary maker, master story teller and celebrated shark conservationist. Join Rodney here for his only scheduled expedition of the year, and possibly his last extended expedition ever.
Rodney and his son Andrew Fox will together be hosting this 9-Day and 8-Night expedition extravaganza of Lions, Dragons, Giants and Sharks. This special extended expedition date will tour the coastal waters of the Spencer Gulf and the famous offshore Neptune Islands onboard our 160 tonne comfortable live aboard expedition vessel 'Princess II'. We will focus on experiencing South Australia's world famous iconic underwater wonders. Our targets include diving with the the incomparable and unbeatable Australian sea lions, spectacular leafy sea dragons, and the incredible spectacle of thousands of giant Australian Cuttlefish strobing off to each other in a mass spawning phenomenon. All this just happens to be at a time when some of the greatest giant female white sharks set up for annual residency at the Neptune Islands. We plan to spend at least 5 full dive days with these giants, the worlds largest predatory sharks, and give all expedition members unbeatable chances to experience and take home images of all these incredible creatures.
This is an extremely rare and limited opportunity to celebrate great white sharks with Rodney and to share his life experience with these sharks since his attack in 1963. Over 50 years ago Rodney organised the very first ever expeditions to film great white sharks. Since then he has been involved in many major filming and research missions, and was also responsible for organising live sequences of the 2nd filming unit for the blockbuster 'Jaws' which was shot right here in South Australia in the early 1970's. Although the final cut of the Jaws movie actually showed less than a minute of live great white shark sequences, the action and experience on set ended up playing a significant part in re-developing the storyline and the overall feeling of the film. Director Stephen Spielberg credits Rodney Fox, the late Ron Taylor, and Valerie Taylor important in kickstarting his success. Expedition members can gain an understanding how this fictitious film had such a terrible impact in scaring people about sharks, alas tragically contributing to the killing and misunderstanding of so many sharks, yet ironically then also playing such a huge part in future shark research and conservation after its release in 1975.
This tour will feature many of the elements of our shorter expeditions itineraries including special talks, shark research, sea lions, and shore party access. However this extended itinerary is fantastic for giving so much more time to find the animals and allow us to plan around any potential bad weather. We will still prioritise great white sharks at the Neptune Islands, but will also look to travel to the upper Spencer's Gulf overnight to experience the largest spawning aggregation phenomenon of Giant Cuttlefish (found nowhere else in the world). The leafy sea dragons and sea lions will be experienced on locations along the way of the South Australian Coastline. Long distance travel scheduling will be in consideration of weather conditions and comfort. Complimentary shore based access to the dragons and/or cuttlefish may be offered to avoid sea travel in poor conditions and increase shark diving time.
We will also have an optional research based agenda and allow passengers to join in, however in addition to our normal operating locations we will look to visit some of Rodney's personal favourite spots around our coastline. We will spend most of our time at both the South and North Neptune Island groups where we launch the world's only ocean floor cage (for qualified SCUBA Divers) and all guests (SCUBA certified or not) are able to get up-close and personal with great whites in our surface cage. It is an expedition for divers, photographers, nature lovers, people who are very interested about sharks, people who simply want an amazing unique live-aboard adventure with a huge difference, and of course fans of the movie JAWS!
Guests have a choice of Twin share/Double or Private cabin accommodation, all with ensuite bathrooms. Our onboard chef caters for any diary requirements. There is so much to do and yet also so much time just to relax and take it all in.
Day 1

Pick Up all Expedition Members from the Marina Hotel at 7.45PM to board vessel at 8PM.
Day 2
Journey to a choice of locations, to dive with leafy sea dragons and/or Australian sea lions. Then overnight travel to Upper Spencer Gulf
Day 3

Arrive on location at a unique gathering place of the world's greatest cuttlefish spawning phenomenon. Thousands of giant Australian cuttlefish aggregate in the shallows of the upper Spencer Gulfs clear shallow waters, a photographers fantasy, and one of nature's most flamboyant mating spectacles.
Days 4 to 8
A focus on great white Sharks at both North and South Neptune Islands. This is peak season for seeing giant mature female sharks. Topside viewing, surface cage diving and descending down in our world exclusive ocean floor cage (on SCUBA) will provide an unsurpassed insight into the lives of these still mysterious animals.
There will also always be an option to revisit the Lions and Dragons and enjoy a beautiful tour around the pretty Neptune Islands in our tender boat or on the islands themselves with an exclusive walking tour on the Neptune Islands. The playful fur seal pups who are newly learning to swim offshore at this time of year (after being born in the previous summer) make captivating photographic subjects.
Day 9
Great white sharks in the morning, with an afternoon cruise back up the picturesque Thorny Passage to Port Lincoln. Disembark by 6.30PM.
Sea lions are again another option on the way back home in to port!
This extended 8-night itinerary allows 8 actual dive days on location with a maximum of just 6-12 guests.

Great catered menu with local food and wine, photographic, and shark research presentations available, beautiful sunsets plus lots of time to unwind and relax onboard under the stars.
*Please note that the itinerary and all activities are weather dependent and flexible to group wishes.