Rodney Fox Shark Expeditions ASK Photography Private Charter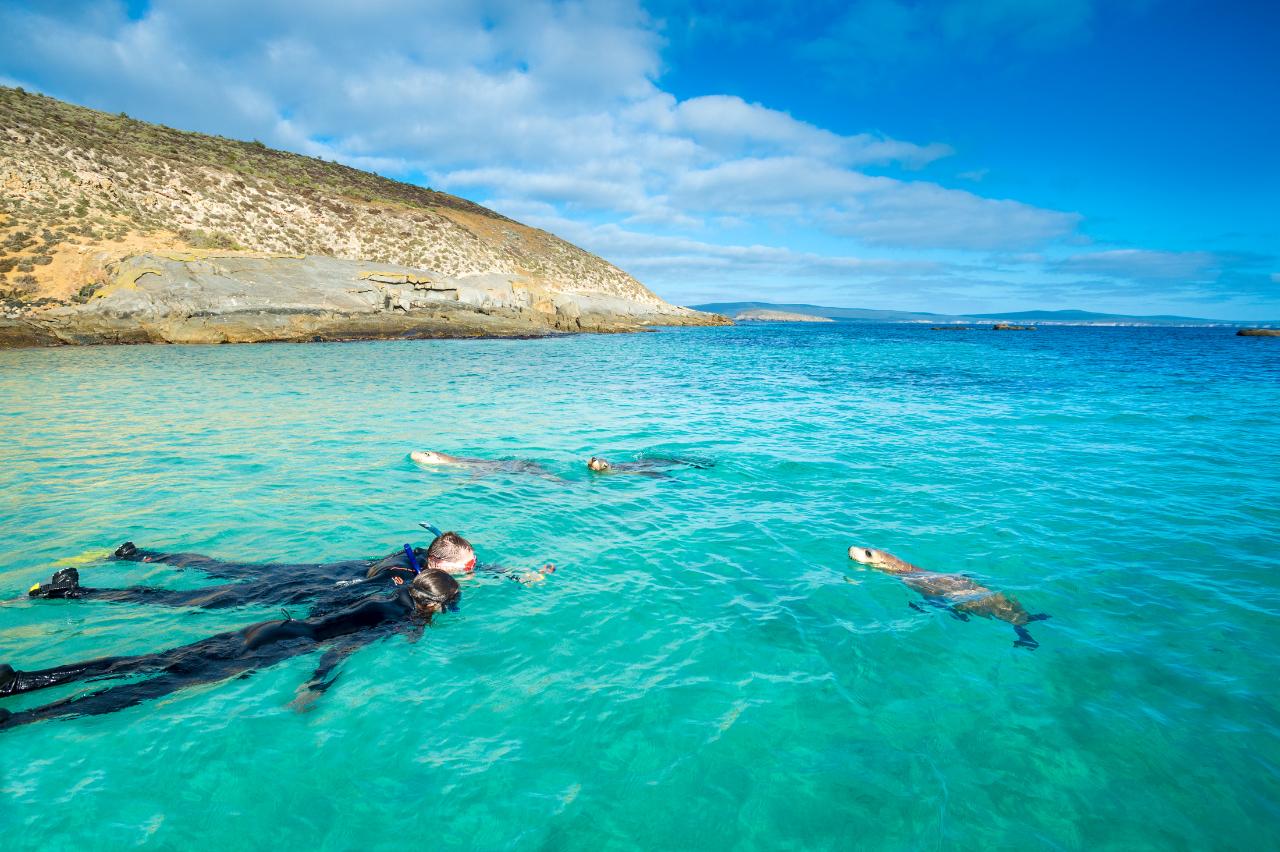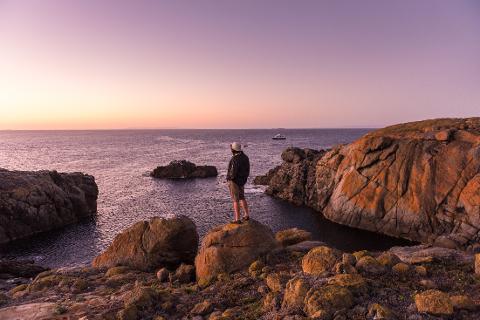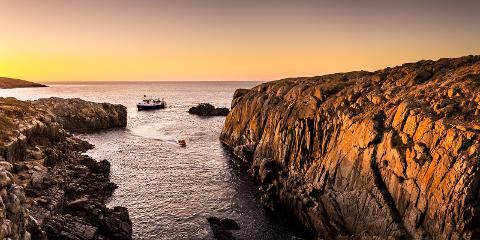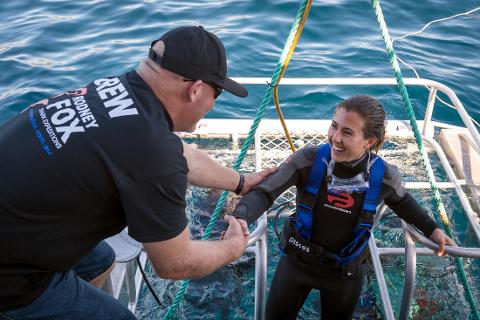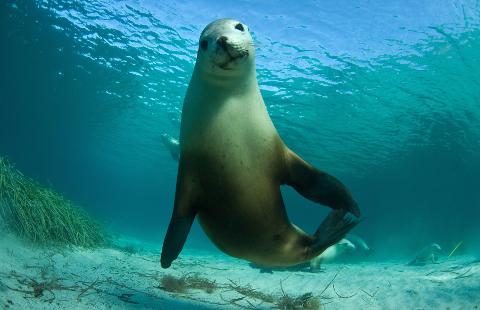 Duration: 11 Days (approx.)
Product code: TOUR-RFSEPRIVATE10RSALAS
This is a private charter that will focus on some of the amazing diving around South Australia's beautiful islands and jetties.
Day 1 – Monday 20th March 2022
Arrive Port Lincoln at 12noon for boarding the MV Rodney Fox with a 3 PM departure. Overnight crossing to the Neptune Islands.
Day 2 – Tuesday 21st March
Wake up at the beautiful Neptune Islands Marine Park for cage diving with great white sharks in both the surface and ocean floor cages. Also available here is a walk on the island and/or a tour around the island to visit the long-nosed fur seal colonies. Other species include eagle rays, large smooth rays, blue groper (large blue wrasse) plus many endemic fish species. On land, there are various bird species including sea eagles. Depart for overnight to Greenly Island.
Day 3 – Wednesday 22st March
Dive at Greenly Islands granite rocky channels. Expect schools of pelagics such samson fish and kingfish and Australian salmon and long-nose fur seals. Greenly Island is also home to the Tammar wallaby and little penguins and a host of birdlife. Overnight to Pearson Island.
Day 4 – Thursday 23nd March
Wake up at Pearson Island! This is South Australia's jewel in the crown dive site and most celebrated sanctuary zone visited by only a handful of people a year due to its remote location. Expect super-sized fish of many varieties including rays, blue groper, red swallow tails, red snapper, lush temperate water brown and red kelps, and cold water corals such as gorgonian fans. Island walks also available to see the Pearson Island rock wallabies and beautiful natural granite rock sculptures and penguins.
Day 5 – Friday 24rd March
As above at Pearson Island and overnight back to Top-Gallant Island.
Day 6 – Saturday 25th March
Top-Gallant Island diving. The grandeur of Top Gallant is similar to Pearsons Island and offers many of the same species. Overnight to Hopkins Island.

Day 7 – Sunday 26th March
Hopkins and/or Grindal Islands for diving with the most playful species in the ocean, the Australian sea lions! These puppy dogs of the sea make a tour to South Australia worthwhile themselves. They are cheeky, engaging and so very very cute. Overnight to Kangaroo Island.
Day 8 – Monday 27th March
Wake up travelling along the stunning pristine coast of Kangaroo island! The famous Pissy Boy Rocks dive site near Snug Cove on Kangaroo Islands North Shore is a weather safe destination which promises a treasure trove of underwater life with relatively easy shallow water diving. Expect weedy sea dragons, fur seals and often dolphins. Beach access is also available here at Pissy Boy Rocks. Second dive at the largest Kangaroo Island shipwreck, the Portland Maru, which went down off the island's northwest coast near the Cape Torrens Conservation Park in 1935.
Further wreck options here depending on weather and group wishes are the Fides, which sank in 1860, and the Loch Vennachar, which remained undiscovered for more than 70 years after its initial 1905 sinking. Colourful fish and reefs surround the remains of the Fides, while the Loch Vennachar's winch and anchor remain relatively intact.
Day 9 –Tuesday 28th March
Dive around Kingscote Jetty for pyjama squid, blue ring octopus, sea horses, leafy sea dragons, angler fish, decorator crabs, harlequin fish, blue devils, old wives and incredibly coloured sponges.
Day 10 – Wednesday 29th March
Edithburgh Jetty and/or Wool Bay Jetty are Westerly wind options for day or night diving dependant on other activities as is Rapid Bay Jetty enroute back to Adelaide. These jetties have the same species as described for Kingscote Jetty.
Day 11 - Tuesday 30th March
Disembark early AM after breakfast for onward accommodation and bus tour to Cleland Wildlife Conservation Park in the Adelaide Hills. Here you can hand-feed wallabies and kangaroos, meet koalas up close and have your picture taken with them, plus meet wombats and a host of other Aussie creatures! A stop off at Mount Lofty for stunning views from the Adelaide Hills to the ocean is a must as is a walk down the main street of the German town of Hahndorf where delicious traditional German fayre is served up in many of the local restaurants. Lunch included.