Great White Winter Shark Expedition (5 Nights)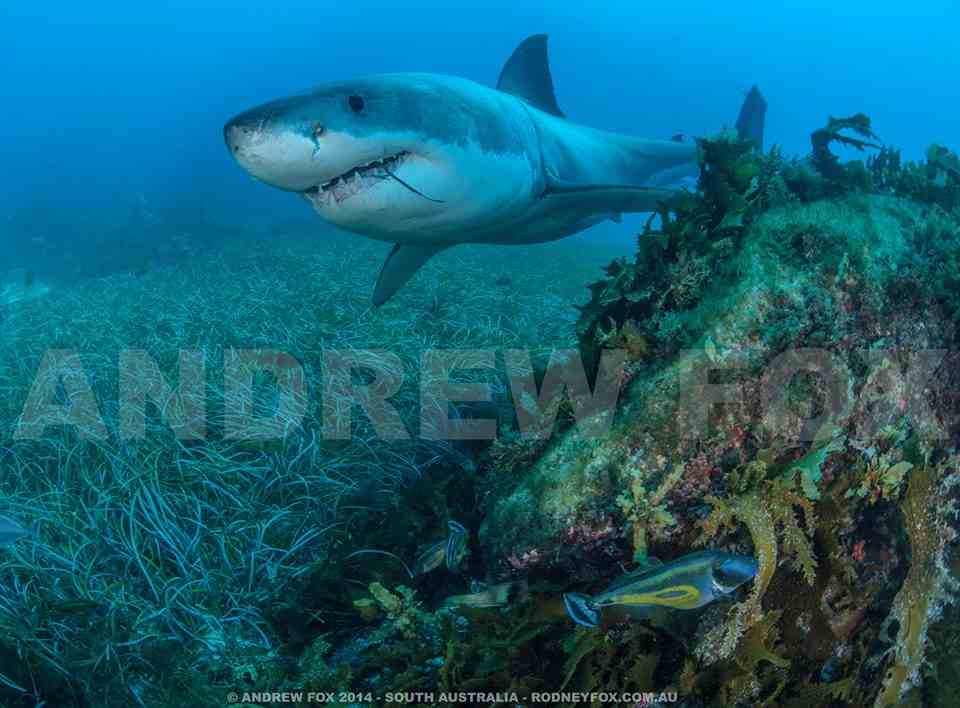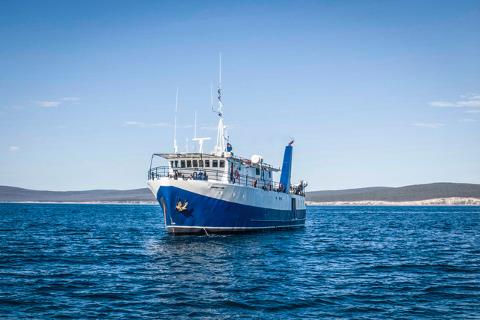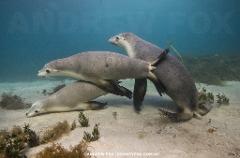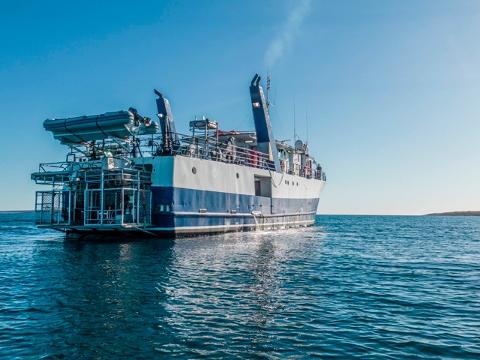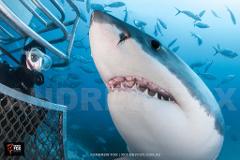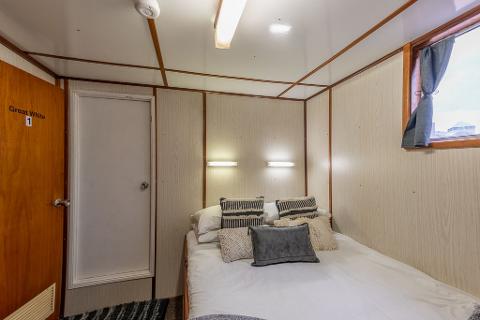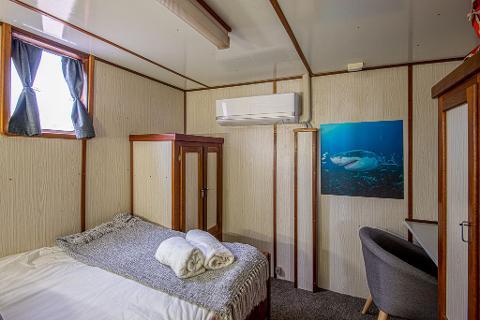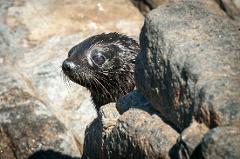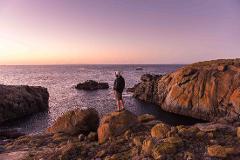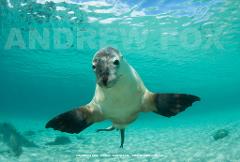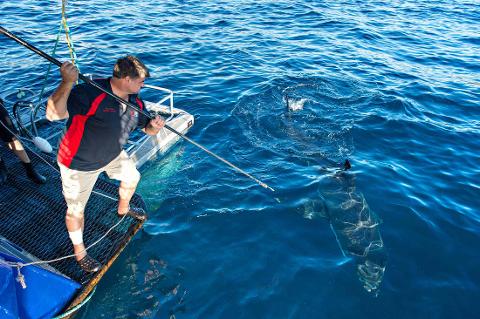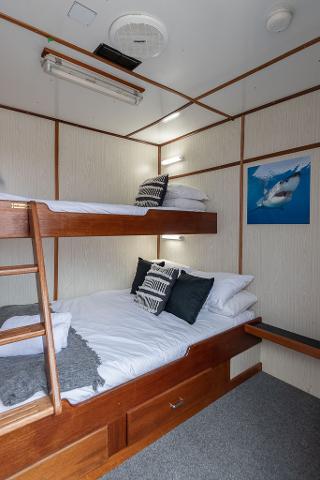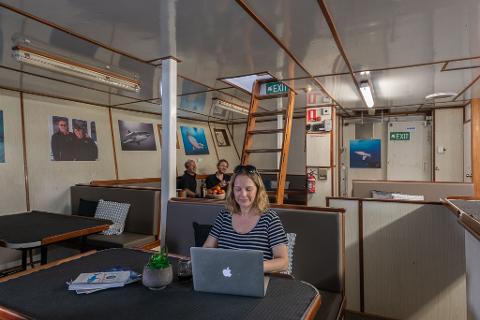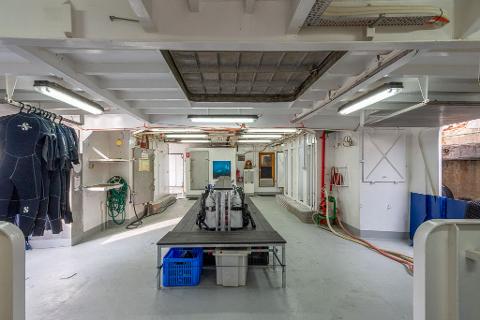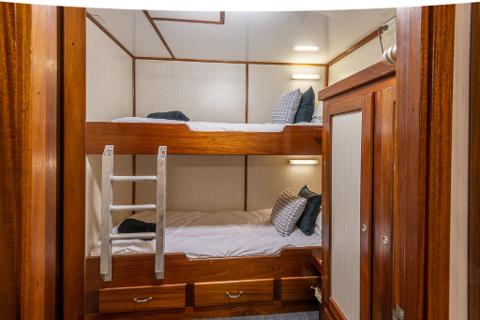 Dauer: 6 Tage (ca.)
Produkt-Code: TOUR-GWSEXP5NWinter
5-Dive Day Winter Safari 2022
A special six-day live-aboard expedition includes up to 5 days of great white shark diving, an Australian sea lion dive, plus other extras in this comprehensive expedition package.
What we love about this time of year:
- Photographic Opportunities
Optimal photographic conditions typically the best U/W visibility of the year (July-October).
Winter is the best time of the year for a chance to see super giant female great white sharks up to and over 5m in length.
The 5-day itinerary allows for the potential of any days of poor weather and/or unpredictable shark activity.
Up to five days can be dedicated to diving with Great White Sharks at either the North and South Neptune Islands groups, at the various reef, weed bank, and sandy dive locations.
Also included is a beautiful scenic tour around the Neptune Islands' long-nosed fur seal colonies with our tender boat.
Five days also allow a dive/swim with the most photogenic Australian sea lions either en route or on the way back to the Neptune Islands.
Any days due to weather that are not suitable for offshore diving can be substituted with inshore diving options including Leafy Sea Dragon and Giant Australian Cuttlefish, or even total land-based attractions including scenic tours and wildlife parks, wineries, and oyster farm tours.

Conditions permitting, a walking tour is also a possible option on the Neptune Islands, other islands, or on remote unspoiled mainland beaches along the way, a treat exclusive to Rodney Fox Shark Expeditions.
At night, we enjoy great local food and wine, a shark research talk, beautiful sunsets plus lots of time to relax onboard under the stars.
Day 1
We'll meet you at the Marina Hotel, Port Lincoln at 7.45 PM and officially welcome all aboard at 8.00 pm. Formal inductions and safety talks will begin, followed by being shown to your cabins to unload your belongings. Dinner will be served as we then depart for the night's anchorage at a location near our next day's activities.
Day 2
Wake up at Hopkins Island where we expect to have frolicking sea lions eager to meet us. For an hour or so in the morning, there is an option to snorkel/dive with these adorable creatures in shallow sheltered waters. Or, we wake up at the Neptune Islands and get ready to start spotting some dorsal fins. Divers are briefed, and the cages hit the water, ready for action! Our priority is generally for everyone to see the sharks in the surface cage before we descend deeper with our SCUBA-certified diving guests in the ocean floor cage. At night you can download our pictures then relax, unwind, talk about the day while feasting on the buffet, engage in the Great White Shark Research Talk (really interesting, with some fantastic photography), check out the amazing night-sky, and can then retire to your cabin ready for the next day's adventures.
Days 3, 4 and 5
More diving in the surface and ocean floor cage!
We also like to hop in the tender boat, check out the Long Nosed Fur Seals and go walking around the Neptune Islands. Here, there are many birds and a few reptile species to watch and the elusive Australian Sea Lions can also sometimes be spotted.
Our liveaboard itinerary gives so many more opportunities to immerse yourself in the beauty of the Neptune Islands, listening to the sounds of the seals with a beer or a fine glass of wine. There is plenty of time to chill out and rest. Hit the hay when you feel like it... and get up when you feel like it.
Day 6 ( Last Day)
By now your shark identification skills will be finely tuned, more diving before we have to pack up!
Leave the Neptune Islands by 3:00 pm and enjoy some lovely local South Australian 'wine on the bow' usually with common dolphins joining us for company.
We arrive back in Port Lincoln before 8.00 PM for guests to disembark. Dinner is provided onboard.
*Itinerary is indicative only (subject to weather and any other circumstances that may affect the scheduling of events).